Keuda Vocational College

Training True Professionals
Keuda Vocational College provides a wide variety of vocational education to the young, adults and trade & commerce of the Central Uusimaa region.
We cover all fields of vocational education from Technology and transport to Culture. There are some 30 vocational qualifications and 48 further and specialist vocational qualifications available to our students.
Keuda has strong and active connections to the business life, local government, employers and other interest groups. This guarantees up-to-date education that answers to the needs of the working life. Every student is treated individually, according to their background, interests and goals. On-the-job learning is an integral part of every qualification.
Keuda has over 550 employees. Our able and motivated staff ensures the best possible environment for lifelong learning and personal growth. Teachers maintain their professional skills through on-the-job periods.
"At Keuda everyone has the opportunity to succeed, learn and make a difference, regardless of their background. Keuda has good connections to the working life and is also active in numerous projects and events that benefit the welfare of its students."
-Lari Koistinaho, chairman of the Keuda student body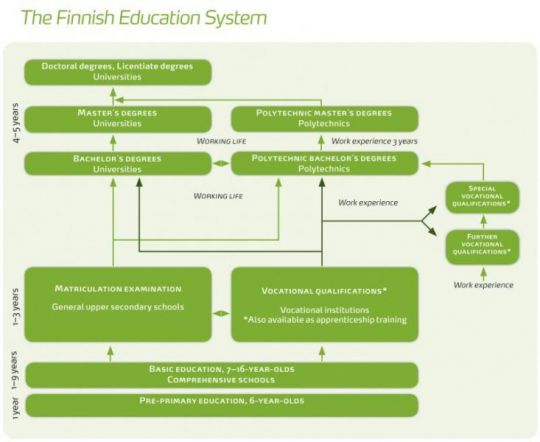 Keuda Facts
Keuda is a joint education authority owned by 7 municipalities: Järvenpää, Kerava, Mäntsälä, Nurmijärvi, Pornainen, Tuusula and Sipoo
Population of the area 195 000
6 000 students, of which 2 500 adults (in 2010)
Staff over 550
Turn-over 50 mill. € (in 2010)
13 training units and a centre for apprenticeship training (with ~1 300 apprenticeship contracts)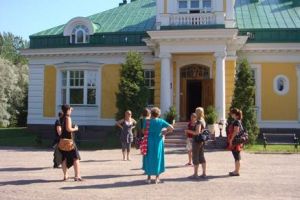 Central Uusimaa region
Central Uusimaa is the centre of excellent services, trained labour force and good logistics. It is an area of rapid growth in terms of population and economy. The region is a part of the greater Helsinki commuting area, and two thirds of local jobs are in the service sector. The metal industry and logistics are also strong fields. By 2015 Keuda region is prognosed to have nearly 220 000 inhabitants.
[kartta Suomi + Keudakunnat kuten yleisesite s. 3]
Keuda values
We value professional skills and competence
We train skilled professionals according to the needs of the working life by means of high-quality action and continuous learning. We value each others' know-how equally.

We act responsibly
Our goals in all our actions are openness, trustworthiness and fairness. The staff and students respect themselves, each other, their work and the environment. We take care of each other and respect shared agreements.

We commit ourselves to the client
We develop the skills and competence of our students and the working life in a goal-oriented, productive and reliable way. We plan and implement our services in interaction with our clients.

We renew in collaboration
The competitiveness of our activity is safeguarded by our will to renew ourselves, creativity and open communications. We renew our policies by anticipating the future and collaborating in national and international networks.
Wide area of choices after basic education
Keuda provides education in all fields of vocational education. Qualifications are available in Natural Resources and the Environment, Technology, Communications and Transport, Business and Administration, Natural Sciences (Information and Communication Technology), Tourism, Catering and Domestic Services, Social Services and Health, Culture as well as Humanities and Education.
Finnish vocational education has a strong tradition of school-based training, and Keuda is very well equipped for practical training of professional skills as well as learning more general subjects (languages, IT etc.). For example, we have several functional restaurants and repair shops that serve the public while providing our students with invaluable learning possibilities. In addition, a minimum of 20 credits of on-the-job learning is included in all qualifications.
Professional skills demonstrations are an essential part of student assessment in all vocational education. At the demonstrations, students show how well they've achieved the study objectives and skills required in the working life. The demonstrations are planned, carried out in genuine work environments and evaluated in cooperation with the working life.
After basic education (comprehensive school, 9 years) it usually takes three years to compete the qualification. A vocational qualification gives general eligibility for further studies in higher education.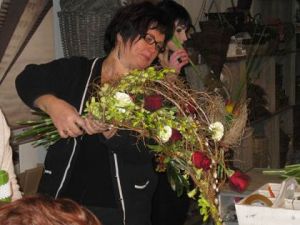 Expertise in adult education
To adults, Keuda offers a diverse and extensive selection of choices. Adult students can aim for a vocational qualification, further or specialist vocational qualification or improve their skills at one of our shorter courses. Study plans are tailored to meet every student's individual needs, and options are available for full or part-time study.
Keuda adult education can be tailored specifically to meet an employer's needs. Staff know-how evaluations and development programs are available for employers.
All qualifications can be achieved also through apprenticeship training. This form of training is best suited for those who wish to complete a qualification while working full-time in their chosen profession. The majority of apprenticeship training takes place at a workplace.
Adult education is available in all fields of vocational education.
Skills competitions
Keuda is an active participant of skills competitions at both national and international level. Competing at professional skills is an excellent way to promote vocational education and encourage our students to develop their skills to their best ability. Good practice and innovations are bench-marked and shared in the networks created in competitions, benefiting the entire field.
Taitaja is the annual Finnish championships competition accompanied by an extensive showcase event of vocational education. Taitaja attracts tens of thousands of visitors every year, including numerous schoolchildren, teachers, parents and employers who learn to know modern vocational education in an inspiring way.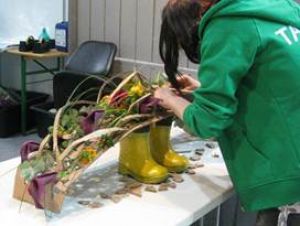 Keuda also coaches team members for the Finnish national team competing at WorldSkills and EuroSkills – with first-class results. In 2009, for example, Keuda coached Mr. Ville Rämö, who won gold in bricklaying at WorldSkills in Calgary.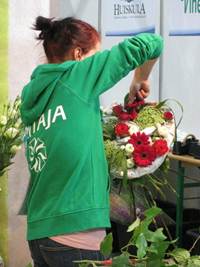 International cooperation
Internationality is a key element at Keuda. International activities are encouraged and developed at all levels. We aim to offer our students the possibility to achieve the professional know-how and networks required for international cooperation.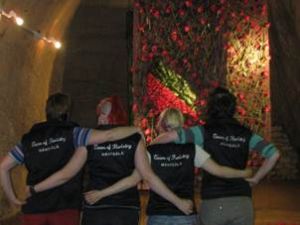 Different cultures are brought into the classroom not only as foreign languages but also through introductions to other countries' cultures, cuisine, ways of operating and living environments. Our contacts to most EU countries and Russia provide a variety of opportunities for student and teacher exchanges. The experience gained abroad gives a young professional many advantages entering the labour market: language skills, self-knowledge, confidence, initiative and more.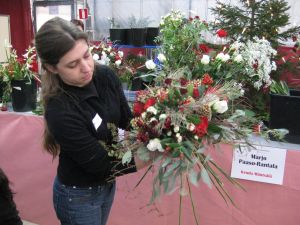 Keuda Mäntsälä College in Saarentaus
provides education and training for students wishing to become professionals in the sectors of Natural Resources (agriculture, horticulture, eco tourism and floristry). The College has an annual capacity approx. 500 students. The amount of staff is about 80. Education and training is offered in the form of youth and adult education and training, as apprenticeship education and training and as multiform education and training. Special education and the option of combining vocational studies with upper secondary college studies add to the diversity of educational possibilities. Natural Resources offer the option of continuing on to master level.
Keuda Mäntsälä
Saaren kartano, Paroninkuja 20, FIN-04920 Saarentaus
Contact information
Keuda Vocational College
Tel. +358 9 273 81
Fax +358 19 688 3635
E-mail info@keuda.fi
Keuda Administration
Sibeliuksenväylä 55 A, FIN-04400 Järvenpää
Keuda Järvenpää
Wärtsilänkatu 7, FIN 04410 Järvenpää, Finland
Tel. +358 9 27 381, Fax +358 9 2738 3152
Sibeliuksenväylä 55 B, FIN 04400 Järvenpää, Finland
Tel. +358 9 27 381, Fax +358 9 2738 3246
Keuda Kerava
Technology and transport
Restaurant and catering
Sarviniitynkatu 9, FIN 04200 Kerava, Finland
Tel. +358 9 27 381, Fax +358 9 2738 3333
Business and administration
Keskikatu 3 a, FIN 04200 Kerava, Finland
Tel. +358 9 27 381, Fax +358 9 294 1304
Iso Kylätie 14, FIN 04130 Sipoo, Finland
Tel +358 9 27 381
Keuda Mäntsälä
Agriculture, Horticulture and Floristry
Paroninkuja 20, FIN 04920 Saarentaus, Finland
Tel. +358 9 27 381, Fax +358 19 529 5210
Technology
Restaurant and catering
Lukkarinpolku 2, FIN 04600 Mäntsälä, Finland
Tel. +358 9 27 381, Fax +358 9 2738 3712
Keuda Nurmijärvi
Technology
Restaurant and Catering
Lopentie 20, FIN 01860 Perttula, Finland
Tel. +358 9 27 381, Fax +358 9 2738 3939
Keuda Tuusula
Kirkkotie 31, FIN 04310 Tuusula, Finland
Kansanopistontie 60, FIN 04380 Tuusula, Finland
Tel. +358 9 27 381, Fax +358 9 2738 3611
Keuda Apprenticeship Training Centre
Kultasepänkatu 5, FIN 04250 Kerava, Finland
Tel. +358 9 27 381, Fax +358 9 294 6803